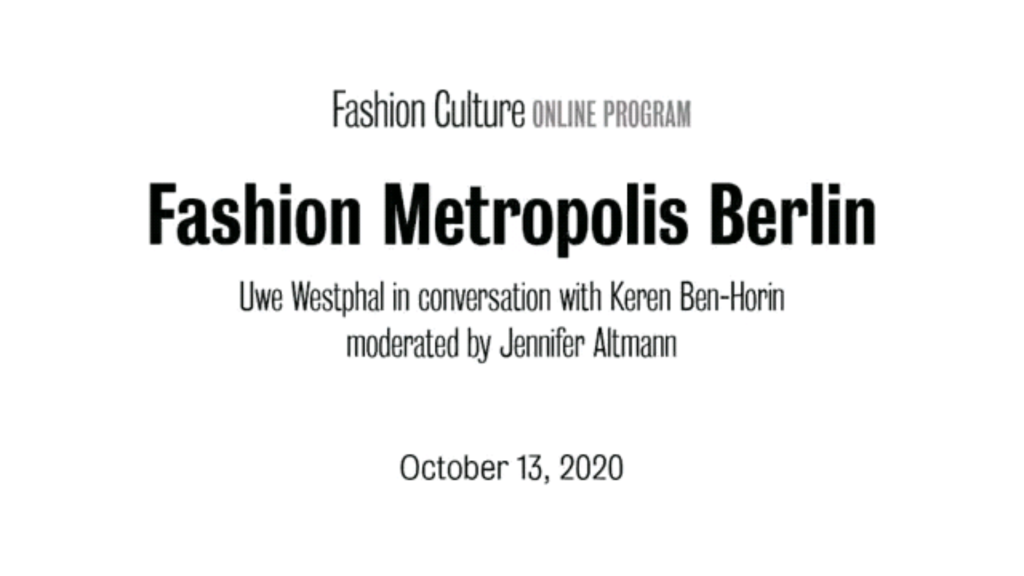 #MuseumAtFIT #FashionCulture
Fashion Culture | Fashion Metropolis Berlin
The Museum at FIT
Join us for Q&A during the YouTube premiere of this pre-recorded event. Click here to watch video.
Berlin was a fashion capital in the 1920s, with hundreds of thriving clothing manufacturers, most of them Jewish, before it was decimated by the Nazis. Author Uwe Westphal shares this history in a discussion with FIT historian Keren Ben-Horin and journalist Jennifer Altmann, whose grandfather ran one of Berlin's fashion houses.
Organized in partnership with the Museum at Eldridge Street.
Trailer for Fashion Metropolis Berlin 1836 – 1939: The Story Of The Rise and Destruction Of The Jewish Fashion Industry
Production by Wrenchandfranks.com
Piano music by Rebekka Alpermann
Jazz music by sound-ideas.com
Clip from Mrs G. (2019)
Muse Productions, Israel
Director: Dalit Kimor
Producer: Yahali Gat
Script and Research: Ayala Raz & Keren Ben-Horin
Mrs. G. clip modified with music overlay:
Sounds by Alexander Nakarada
Link: https://fimmusic.io/song/5877-sounds
License: http://creativecommons.org/licenses/b…
PLEASE DO NOT DOWNLOAD VIDEOS WITHOUT PRIOR PERMISSION
The Museum at FIT (MFIT) is the only museum dedicated exclusively to the art of fashion in New York City. #MuseumAtFIT #FashionCulture